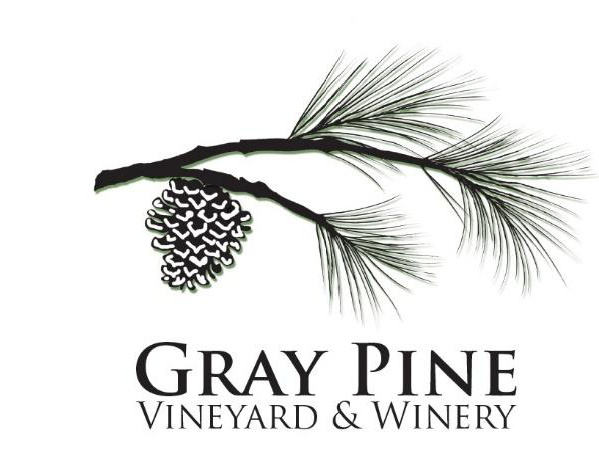 Dear friends of Gray Pine... although the State and County have now allowed openings of winery tasting rooms, we are still a few weeks away from being able to do that. In the mean time, we continue to make sales via email using Square, with "curbside pickup". If you are interested in a wine purchase and winery pickup, please send email to sales@graypinewinery.com and we will send you a price list and tasting notes! (Minimum purchase 3 bottles, please.) Also, while the tasting room remains closed, we are extending Wine Club pricing to all purchases! Nice savings for all!
Named for the native California Gray Pine which is prevalent in our area, Gray Pine Vineyard & Winery is a small, limited-production winery located in Penn Valley, California, in the Sierra Foothills, with an annual production of approximately 350 cases. We grow our own grapes on our two-acre vineyard and make our own wines. Specializing in Bordeaux varietals, we produce Cabernet Sauvignon, Merlot, Cabernet Franc, Petit Verdot, Malbec and a classic Bordeaux-style Red Blend. We also have a very small amount of Sauvignon Blanc.
We believe that fine wine is best enjoyed with fine meals and our winemaking focus is on food-friendly wines with balanced acid and tannins, in the classic Bordeaux style. Our first vintage was 2011. Please review the bottom of our "where-our-wines-are-available" page to check on availability of specific wines.
To view an article from the Grass Valley Union newspaper: click here.
For driving directions to our winery, click here.
To find where our wines are available, click here.
Also, now find us on Facebook!